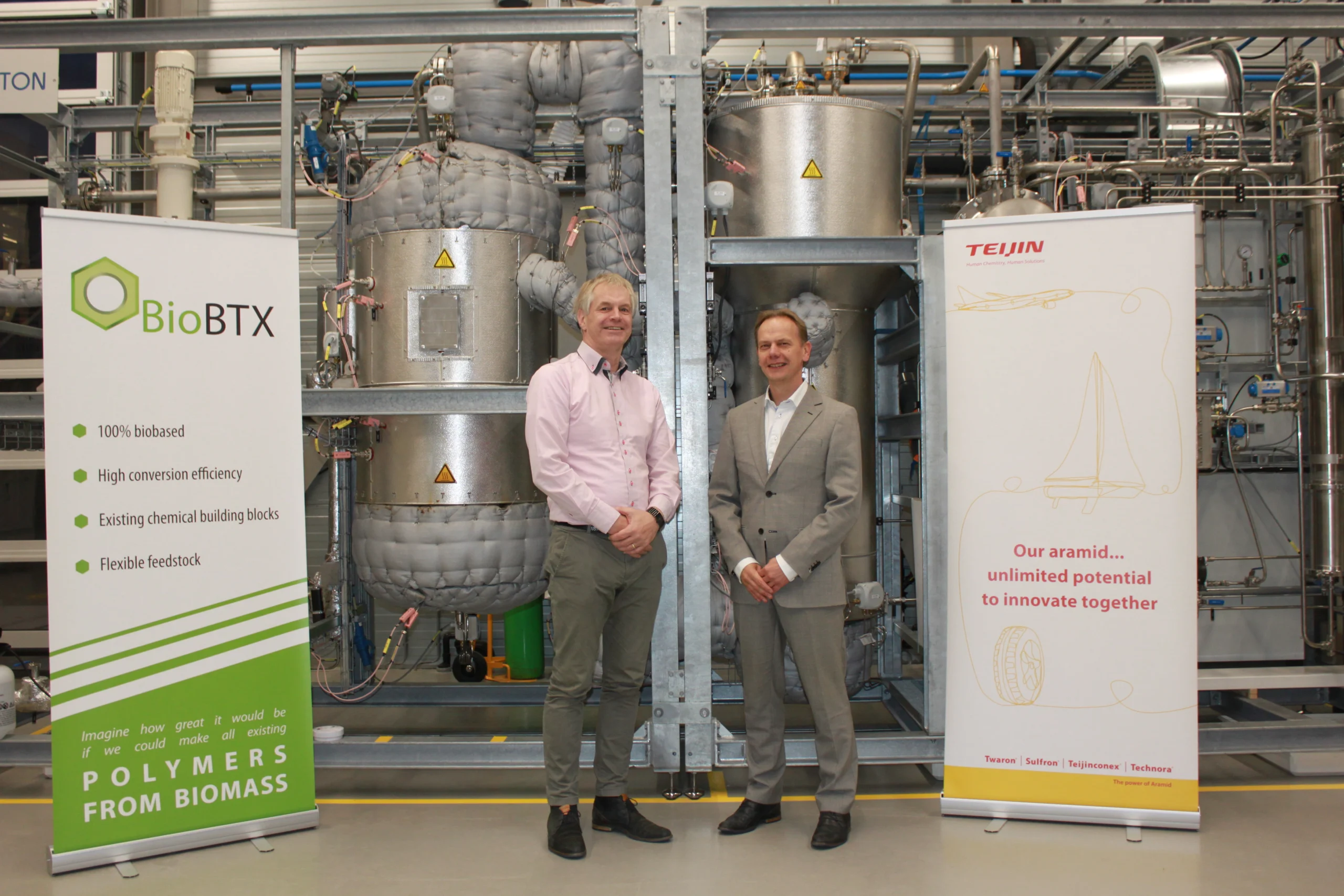 High-performance fiber produced by Teijin Aramid from BioBTX' sustainable product
In collaboration with BioBTX and Syncom, Teijin Aramid has succeeded in producing their high-performce fiber, Twaron®, from green feedstock materials. These green feedstock materials were produced in the BioBTX pilot plant.
BioBTX is proud to be part of this collaboration and to have supplied the green feedstock material to enable development of a high-performance aramid fiber from bio-based, renewable materials.